Recent Publicity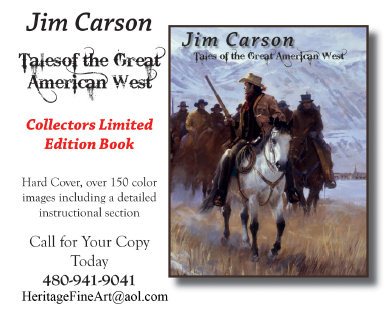 ---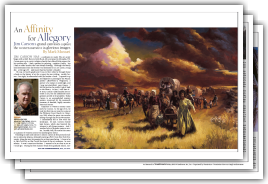 Jim Carson was featured in the May, 2009 issue of Southwest Art Magazine.
Please see the PDF file that we are making available online: An Affinity for Allegory by Mark Mussari.
To see the file, please make sure that you have installed the free Adobe PDF Reader software. Also, be sure to view the file at 100% size or larger.